We would never send you to war without a fantastic uniform! Finally loyal comrades, you have the opportunity to stun the enemy with your devastating fashion sense ...
Canadian World Domination presents: Battle vestments of the highest quality.
Popularly called "t-shirts" by the uneducated masses, these battle vestments are 100% snuggly - Better than a hug from Mum. Don't you want to keep a piece of CWD close to your chest?

Of course you do!
CWD Battle Vestments:
It's your last, best chance to use that American currency before it becomes obsolete!

Revel in the knowledge that la revolución will be aided by US funds.

"Northsiiiide!"
CWD Charity:
$0.50 ("fiddy cents") from each order goes to support our favourite charity:
Medecins San Frontiers/Doctors Without Borders Canada
"The world's largest independent international medical relief organization, with five operational centres in Europe and fourteen national sections worldwide."
We know good Canadians from coast to coast are concerned about the global community. It's one of the reasons why it is so necessary for CWD to bring about Canadian rule! Until then, support MSF's campaign for Access to Essential Medicines.
CWD Frequently Asked Questions: Merchandise
Got questions or comments about our stuff for sale? Snowshoe over here and read this.
Comrade Kitty Models CWD Battle Vestments: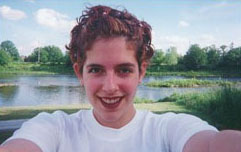 Check out Kitty's fabulous fashion sense. Kitty has taken time from her busy and dominating schedule to model our clothing line.

Didja buy a shirt previously? Have you got any pics of you and comrades wearing our battle vestments? Send 'em here!